1. open Automated Pricing > Rules
https://qmt.io/pricings#tab-pricing-rules


2. click "New Pricing Rule" button



3. edit the rule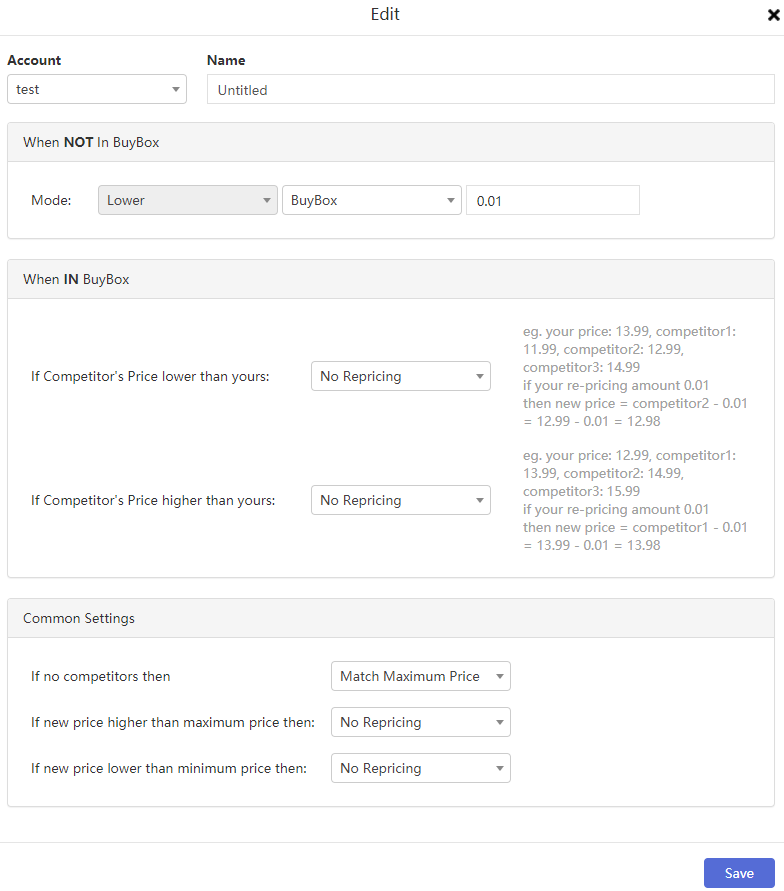 the screenshot above means if you are not in the buy box, our system will keep your price lower than the buy box price by 0.01.

after you win the buy box, you will still need re-pricing, please check the notes in the screenshot.

normally, if there are no competitors, we will use the maximum price, in this way, your price will adjust back after competitors leave.
after you done your editing, click "Save"


4. open Automated Pricing > Pricing Products
https://qmt.io/pricings#tab-pricing-products


5. click "New Pricing product" button


6. choose products and set min/max price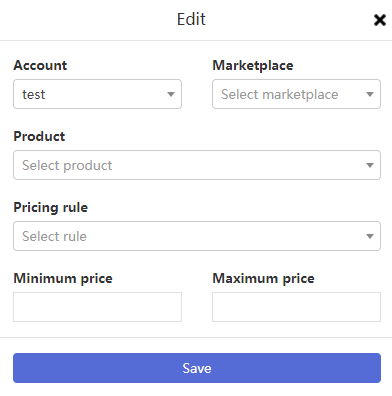 the system will never let the adjusted price lower/higher than min/max price.
7. start / stop re-pricing
click the switch to start/stop the auto repricing.

8. check the stats
system will track your price movements, buy box rate, as well as competitors' price changes.